If you're considering a move to LA County, look no further than South Pasadena. An idyllic community with world-class schools, historically significant homes, easy access to the Gold Line, freeways, and downtown LA, South Pasadena is a haven for those looking for the perfect urban and suburban living mix. But before you start exploring
South Pasadena real estate
, get to know some of the gems this charming town has to offer. In this guide, we get you started by sharing a few of our favorite South Pasadena activities so you can get a sense of what it's like to become part of this thriving community.
Garfield Park
Garfield Park is a go-to for South Pasadenans looking to unwind outdoors. A favorite, beautiful and spacious public greenspace, Garfield Park boasts lovely walking paths, a playground, and areas designated for picnics and sports. There are regularly hosted special events and festivals throughout the year, from summer concert series to holiday celebrations, and is open daily from 5 a.m. to 10 p.m.
Arroyo Seco Park
Rivaling Garfield Park in size and amenities, Arroyo Seco Park is a 74-acre recreation park that offers South Pasadenans a series of hiking trails, picnic areas, a nature park, iTennis Arroyo Seco Raquet Club, and a playground, as well as a large grassy area for sports and recreation. The Arroyo Seco Bike Path is a scenic route that runs along the Arroyo Seco River against the backdrop of the San Gabriel Mountains, while the 18-hole Arroyo Seco Golf Course has been a fixture in the community for over 80 years.

Aside from its recreational opportunities, Arroyo Seco also holds historical significance for the community. The Arroyo Seco watershed, where the park is located, played an important role in the development of South Pasadena and surrounding parts of Los Angeles. Now, of course, the area's main focus is being a community gathering place, whether individuals and families are coming together to burn off steam on the trails or playing soccer, baseball, or miniature golf.
Mission Street
Shopping and dining are favorite South Pasadena activities, and Mission Street is one of the places to do so, lined with restaurants, boutiques, and chain retailers. As residents walk east from Orange Grove Park, they'll discover everything from family-owned antique shops to the latest in women's fashions to retro ice cream parlors and cafes. Mission Street is home to many of South Pasadena's popular restaurants, including Mike and Anne's, a favorite for New American dishes, and Aro, for a taste of Latin America.
Gus's BBQ
Speaking of the best restaurants in the area, Gus's BBQ is a must for anyone new to South Pasadena. Located on Fair Oaks Avenue, Gus's has been serving up delicious homemade barbecue for more than 70 years. The restaurant is known for its mouth-watering brisket, ribs, and pulled pork, as well as its extensive selection of craft beers and cocktails. The menu also includes a variety of tasty sides, with mac and cheese, baked beans, and cornbread being the frontrunners. With its casual atmosphere and friendly staff, Gus's is the perfect spot in South Pasadena for a family dinner, a night out with friends, or a casual lunch.
Fiore Market Cafe
If you're in the mood for something lighter, another must-visit eatery is the Fiore Market Cafe, a charming spot with sandwiches, salads, and tasty pastries. Housed in a delightful Mediterranean cottage-style space, Fiore is loved for its peaceful outdoor patio surrounded by greenery. Guests can expect to find fresh, healthy options at Fiore, including the popular Tuscan Tuna sandwich and the market salad. Fresh-baked bread and locally-sourced ingredients make Fiore one of the top spots to stop by on an afternoon out in South Pasadena.
The South Pasadena Historical Museum
No visit to South Pasadena is complete without seeing the South Pasadena Historical Museum. Located in the historic Meridian Iron Works building, the museum now features a variety of displays that allow visitors to explore the early history of South Pasadena, the city's role in the Arts and Crafts movement, and the development of the local transportation industry. In addition to its permanent collection, the museum also features rotating exhibits that showcase different aspects of the city's history and culture. Throughout the year, residents can attend lectures and workshops at the museum as well, covering topics like architecture and local home tours to theater history. If you're exploring real estate in the area, visiting the South Pasadena Historical Museum is one of the best ways to learn more about your new community.
The South Pasadena Public Library
Those who love arts and culture will want to take a trip to the South Pasadena Public Library as well. The library's collection includes over 100,000 books, magazines, and multimedia materials, but its most notable feature is its stunning architecture. Built in 1908, with Andrew Carnegie laying the cornerstone, it was one of the 1,681 public libraries in the country that Carnegie funded. The library has since been renovated and expanded but retains its timeless charm nonetheless. Locals can attend a variety of programs and events held at the library throughout the year, including storytimes for children, book clubs, author talks, and workshops on topics like writing and technology.
The Eclectic Music Festival and Arts Crawl
Produced by the South Pasadena Chamber of Commerce, The Eclectic Music Festival and Arts Crawl is an annual event that celebrates music and the arts in South Pasadena. The 2023 event was held on Saturday, April 29, and featured a bevy of musical acts as well as activities, art galleries, and artisans who came together in the Artisans' Alley to sell their goods. While there is a beer-and-wine garden for the adults, the event is also home to plenty of family-friendly fun for the kids, too. The Eclectic is a free community event that offers South Pasadena residents the chance to enjoy their city, get to know each other, and have some fun in the sun.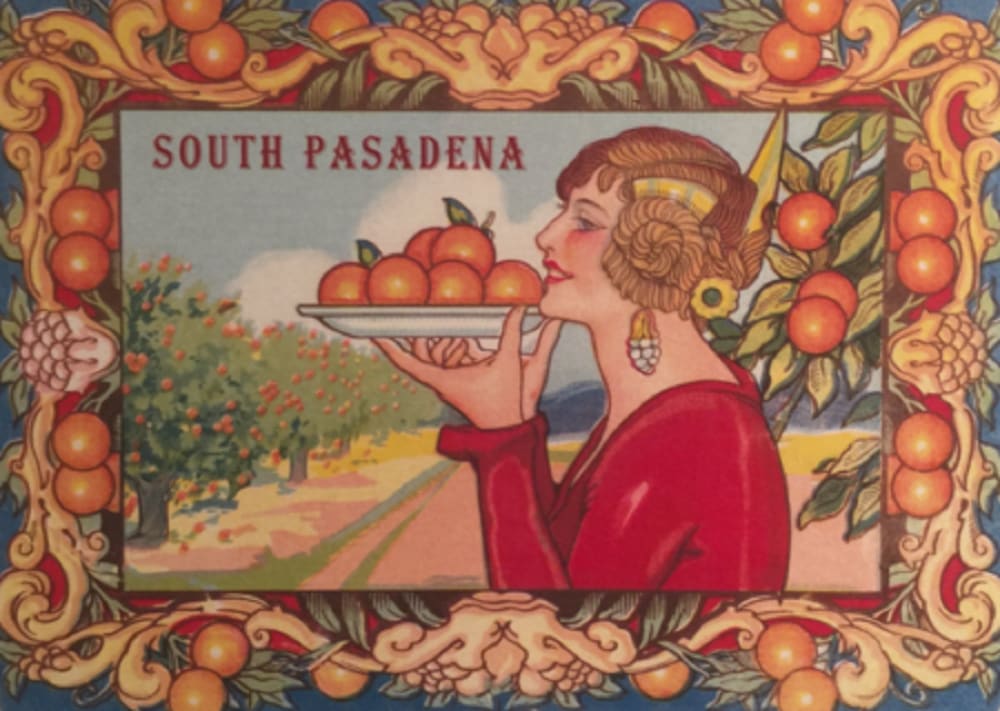 In South Pasadena, things to do are never in short supply, whether you're looking for a way to stay active outdoors or want to expand your intellectual horizons with a class at the local library. With a tight-knit community feel and plenty of opportunities to connect, South Pasadena is truly one of the best places to call home in LA County.
Ready to move to South Pasadena?
If you're considering a move to this wonderful community, work with the Middleman Team. With years of experience in the area and top-tier expertise when it comes to the local real estate market, the Middleman Team can help you find a home in South Pasadena that meets your unique needs and goals. So to get started on your journey toward living in this vibrant city today, reach out to
The Middleman Team
.