When it comes to listing your Pasadena home for sale, there are several projects you should undertake so the process will go smoothly. You want prospective buyers to walk away with a favorable impression of your property. You can attract more buyers and generate competitive interest in your home by improving curb appeal, effectively staging your property, and engaging in strategic marketing. These tips will get your property on and off the market in a flash.
Boost curb appeal
When preparing your Pasadena real estate for sale, the first thing you need to update is your home's exterior. The exterior gives buyers their first impression of your Pasadena home when they drop by for a viewing. Impress upon buyers by paying close attention to your home's landscaping, gardens, fencing, and terraces. It is crucial to ensure buyers get a fantastic first impression.
Curb appeal
is a term used to describe the visual attractiveness of a home from the street, and there are several ways to make your home pleasing and inviting. Consider the following when boosting curb appeal:
Grounds: A thorough clean-up of your front and side yards is imperative. Clear debris from flower beds, yards, and mulched areas, and fix bare patches in the grass. Mowing the lawn and trimming overgrown shrubs is essential for presenting a well-maintained yard.



Fencing: Your fence or gate must be in tiptop shape. If you have a wooden fence that needs some livening up, give it a fresh coat of paint. Replace worn-out gates with low-maintenance composite, vinyl, aluminum, or steel.



Exterior painting: Painting your home exterior can be pricey, but it can significantly increase property value and lead to a higher selling price point. Neutral shades are most appealing to buyers.



Patio embellishing: Create a welcoming space for potential property buyers by adding a few pieces of furniture to your terrace. When designing an outdoor space, use neutral-colored daybeds with plush cushions, porch swings, wicker chairs, and accent tables. Don't overlook this step, as it can be the perfect place for buyers to envision their life in the home.



Water features:

If you want to wow prospective buyers, raise your home's property value, and exude luxury, add a water feature to your garden area. This feature can be as understated or extravagant as you like. Perhaps a charming cascading bowl fountain or an elaborate cascading waterfall flowing into a koi pond. Here are a few

aquatic features

to inspire you.

Lighting:

Landscape lighting can positively impact your home's curb appeal while providing safety and security. Fixtures can illuminate your walkway or add a whimsical element to trees and shrubs. For best results, use a combination of

landscape lighting

options to create a sense of allure.

Gardening: Design a stunning garden space by thoughtfully planting shrubs and perennials to create interest. Increase buyer interest by planting citrus fruit trees or creating flower beds filled with flora for a beautiful and pragmatic display. Visit your local nursery and pick the plants yourself or hire a landscaper for this task.



Plants: Your garden can be more than a vibrant space teeming with colorful flowers. Foster a symbiotic garden space by incorporating native plants to attract pollinators and wildlife. Planting for pollinators offers much-needed food and shelter for birds, bees, butterflies, and other creatures.
Stage your property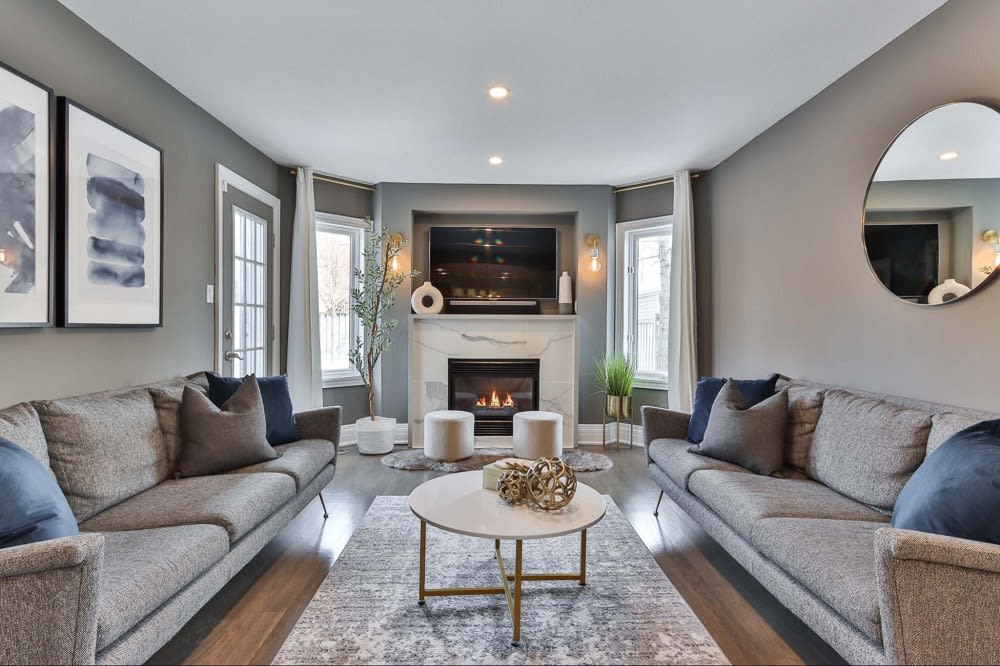 Now that buyers are intrigued by your home's exterior, it's time to direct your attention to its interior. Home staging is the act of decorating your house to create an inviting and stylish environment that buyers can imagine themselves luxuriating in. Home staging is a surefire way to get your home sold swiftly. There are a myriad of decorating and design techniques to accomplish this goal.
The
2021 Profile of Home Staging
by the National Association of REALTORS shows that staging has a beneficial effect on property sales. The report states that staged homes have caused 50% of sellers' agents to see an increase in offered dollar value. Even more impressively, 18% saw a staggering increase of 6% to 10%. Staging a home can lead to homes spending less time on the market; in fact, 31% of sellers' agents have reported a significant decrease in the amount of time a home was up for sale. An additional 22% of sellers' agents noted slight decreases in this time.
Staging can cost anywhere from a couple of hundred dollars to several thousand. To save on staging, direct your funds toward staging only a few specific rooms instead of the entire home. You could also focus on cleaning, simple repairs, and making other minor adjustments. These changes will increase your property's value while simultaneously decreasing market time. While realtors often take this project upon themselves, you can choose to stage the home yourself or hire a professional staging company. Here are some critical tips for a successful home staging:
Declutter: Decluttering is the first step necessary before staging your home. When you remove clutter from your home, it looks larger and more attractive to buyers. Pack up any items you don't use daily and store them in your new home or a storage unit. You should also depersonalize the house, allowing potential buyers to visualize themselves in the space more easily.



Deep clean: Cleaning is the most crucial step to take before home staging begins. When moving into a new space, buyers expect it to be immaculate. Employ a professional cleaning service to ensure your home is pristine.



Tackle minor repairs: After years of living in your home, there's bound to be a bit of wear and tear. Newly painted houses are very attractive to prospective buyers, so invest in a fresh coat of paint for your home's interior. Enhance the atmosphere of your property with simple and affordable fixes, such as caulking, updating light fixtures, or replacing outlet covers. Prospective buyers will surely take note of your home's details, so take it upon yourself to take care of minor repairs for an ideal outcome. Don't stress about extensive repairs as they will be addressed post-inspection.



Focus on essential rooms: The living room, primary bedroom, and kitchen are the most important rooms to stage. You should spotlight rooms where people spend the most time. Focusing your efforts on these key rooms will save you time and money, allowing you to spend more time on other important home preparation tasks.



Decorate to perfection: When staging a home, you don't need to fill every space with furniture. You simply need to add enough furnishings to establish each room's purpose while appealing to potential buyers. Selecting furniture and lighting in neutral shades makes spaces feel warm, cozy, and welcoming. Beds, couches, coffee tables, and homey accents are all you truly need. While it's important not to impose your personality on the space, feel free to add small accents, like a tea kettle on the stove, a couple of paintings in the primary bedroom, or an interesting coffee-table book in the living room.
Finding a realtor and marketing
Now that you have a beautiful home and garden to present to prospective buyers, you'll need to work closely with a trusted realtor who can successfully market your home. Finding a suitable real estate agent will ensure the home selling process is quick and efficient and one that attracts a high sales price.
Pick an agent: Finding an agent deeply invested in selling your home is crucial to achieving an optimal home sale. Your realtor will be your most important contact when listing your Pasadena home for sale, helping you through the various projects and processes of marketing and selling, so don't settle for just anyone.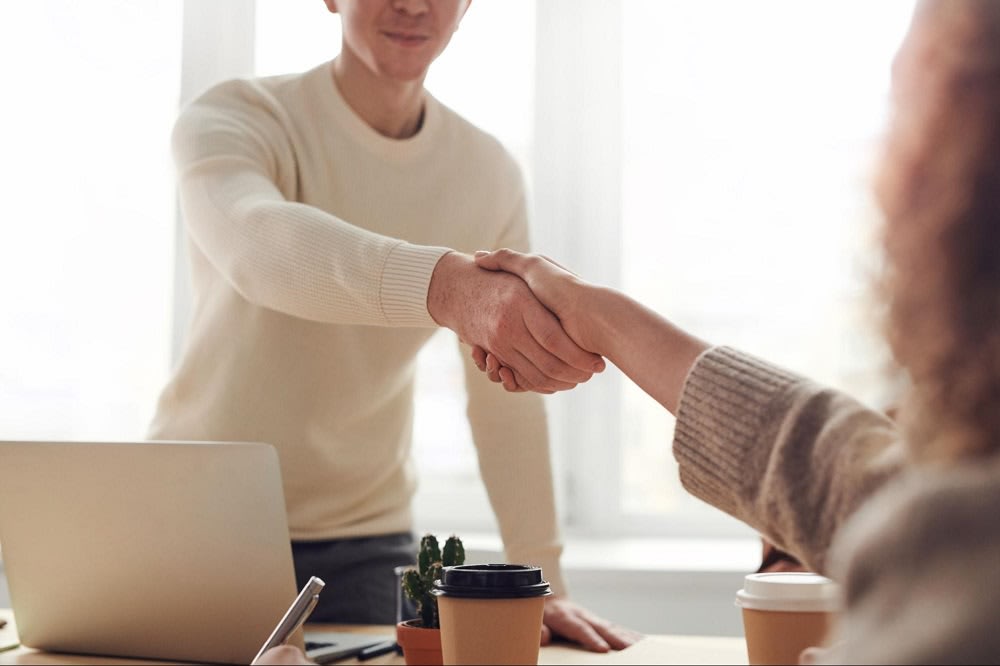 Price accordingly:

What you initially paid for the property most likely will not be the same price when selling. The real estate market's current state will dictate the price point. Your real estate agent will help you price the home adequately based on the market,

comps

, and any home improvements you've made since purchasing.

Photograph and market: These days, many people browse home listings on their smartphones. Hire a professional photographer to capture your home's best features to display in your online listing. Your realtor will assist you in writing an appealing listing that highlights your property's best attributes, posting photos, and marketing your property across various platforms.
These preparations may seem intimidating, but with the right realtor by your side, your home will sell quickly at the highest possible value. Contact
Meg Middleman
today if you're looking to sell your Pasadena real estate. Meg will guide you each step of the way, safeguarding a flawless home sale.